NEW THIS YEAR! Turn views into leads by adding a clickable URL to your ad in our digital publications.
The Midwest Renewable Energy Association (MREA) is offering advertising opportunities in our annual publications! These publications feature clean energy and sustainable living education, resources, and MREA programming. Each publication reaches a readership of renewable energy practitioners, sustainably-minded businesses, organizations, homeowners, students, and individuals with a sincere interest in sustainable living. Publications are distributed online and in print around the Midwest. Advertising proceeds help cover the cost of printing and postage.
Thank you for your support!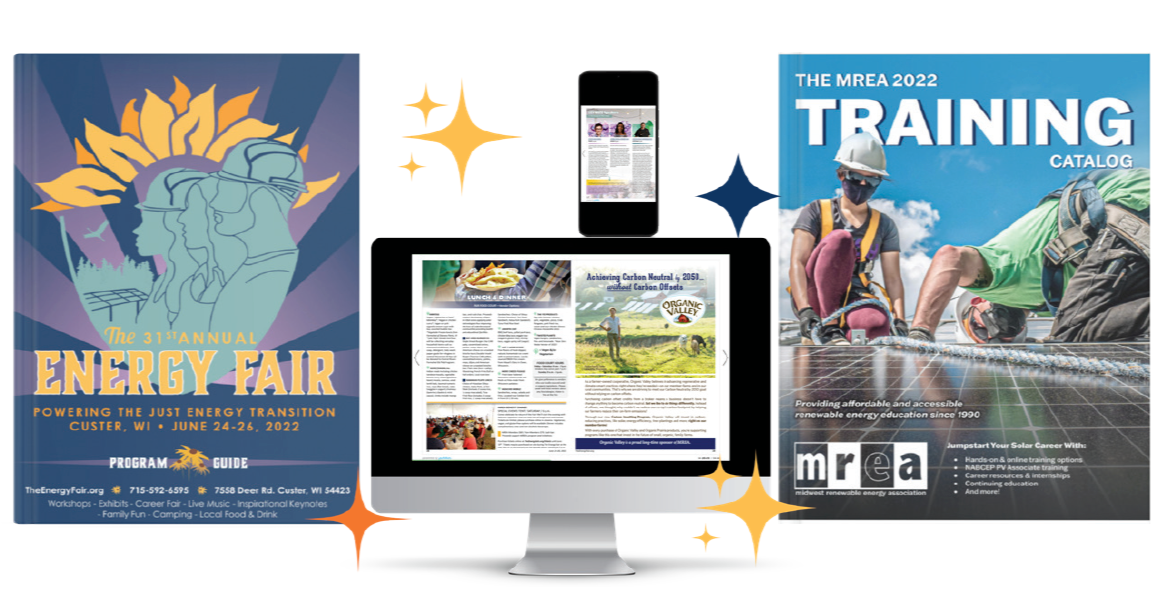 MREA TRAINING CATALOG
Deadline to reserve space: November 3, 2022
Deadline to submit artwork: November 17, 2022
Distribution date: January 2023
(deadlines subject to change)
THE ENERGY FAIR PROGRAM GUIDE
Deadline to reserve space: April 14, 2023
Deadline to submit artwork: May 5, 2023
Distribution date: June 2023
(deadlines subject to change)
Learn More / Reserve Your Ad Space