Two Riverfront Plaza 5th Floor Newark, NJ 07102
828 McCarter Highway
Newark
New Jersey
07102
US
Panasonic is celebrating its 100th year as the leader in consumer electronics, business solutions, and industrial components. Panasonic has been a pioneer in the solar business for 40 years. We have been producing increasingly higher efficiency and the highest quality solar panels HIT® for 20 years. Panasonic's century of experience is the foundation we build upon to fulfill our goal of providing technically innovative, durable, efficient, and high performance products to our customers worldwide.
Contact Name
Jack O'Donohue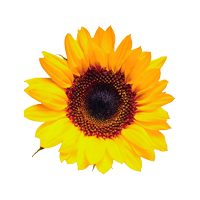 25 Old Kings Hwy N Suit 13 Darien, Connecticut 06820
43.54 mi
Mazaka, one of the leading companies in the industry in the world, provides its customers with state-of-the-art solutions with its Creative designer identity and user-oriented service approach, Solar pile drivers, and Solar panel cleaning brush.
MREA does not endorse any specific products or services. Opinions expressed by MREA Business Members are their own and do not necessarily reflect the opinions of the Midwest Renewable Energy Association or its board of directors.