Saturday, June 26, 2021
9:30 a.m. – 10:00 p.m.
7558 Deer Rd, Custer, WI 54423
Join us in the rolling hills of Custer, WI on Saturday, June 26th for an outdoor, socially distanced event celebrating clean energy and sustainability! The day will be packed full of 10+ hours of live music, inspiring keynote speakers, local food and beer, and family-friendly activities.
Not a member? Not a problem! We've missed seeing you this past year, so we've opened this event up to the general public. Everyone is welcome. Tickets to this event are limited and must be purchased in advance, so don't wait–get yours today!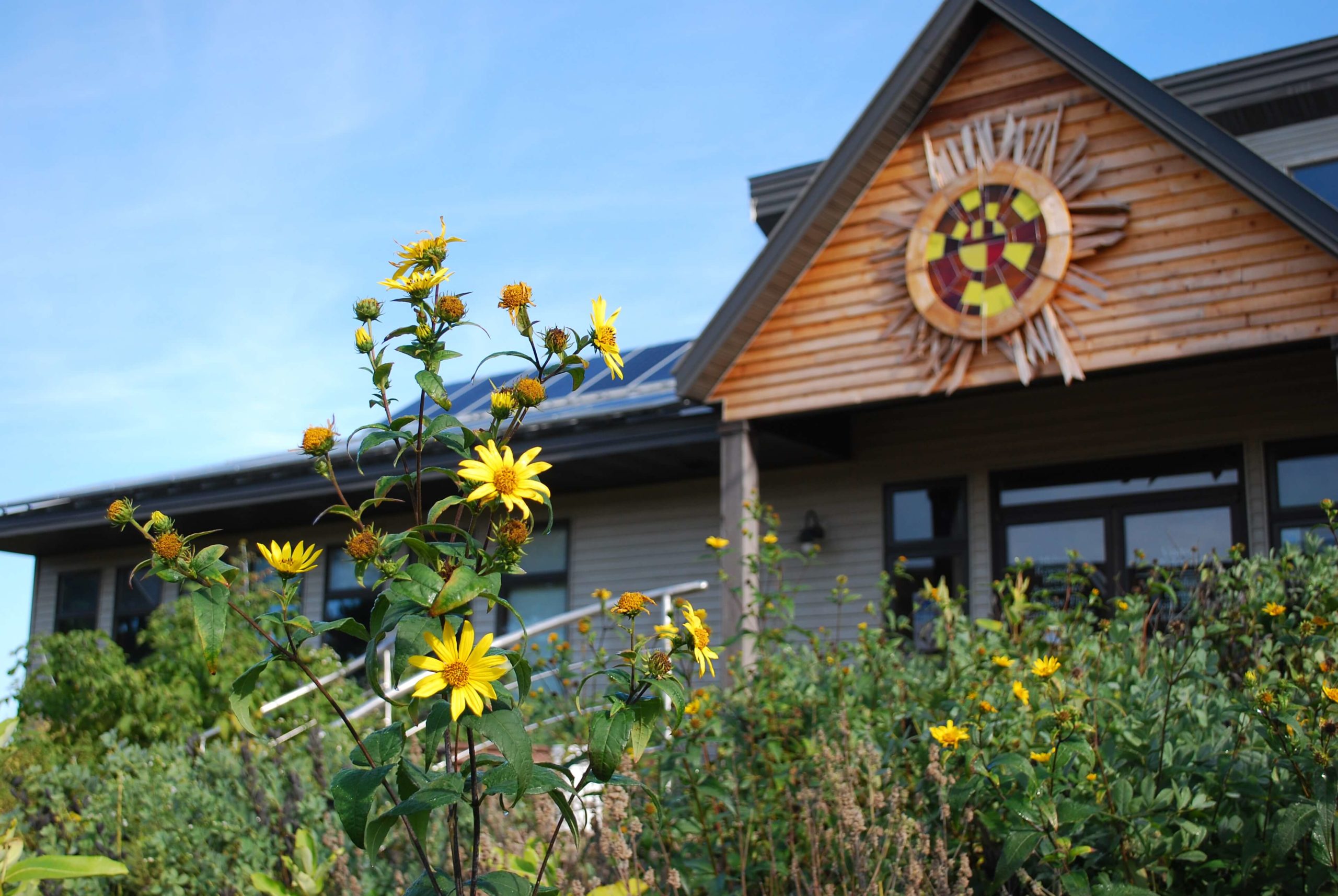 Attendee Information
General Membership Meeting
10:00 a.m. | Main Stage
Join the MREA Board of Directors and staff for a discussion about our current initiatives and goals, as well as what the future holds. Share your stories, comments, and questions. We would greatly value your attendance and feedback, as a member of our organization, to continue the growth of the MREA and the possibilities for renewable energy in the future.
Thank you to all our members for their generous and continued support.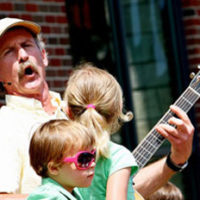 Sustainable Singing with Tom Pease
10:00 a.m. | Kids' Activity | Forest Stage
Kids of all ages, be prepared to laugh, sing, and dance along with Tom Pease. Bring the whole family! With movement, sign language, humor, and joy, Tom creates concerts that leave audiences laughing and singing.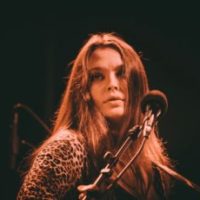 Genevieve Heyward
11:30 a.m. | Live Music | Main Stage
Adept at both guitar and piano, Genevieve writes the songs she sings, songs firmly rooted in the contemporary, with faint hints of tendrils running deep toward the influence of old footsteps. It's a warm and natural sound, absent of pretension and imbued with an honesty that affirms the beneficent nature of her music. Genevieve said it best herself – "I want to play music because people seem to like it, and that makes me happy."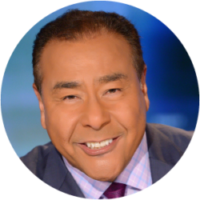 John Quiñones
1:00 p.m. | Keynote | Main Stage
ABC News veteran and creator/host of the show What Would You Do?, John Quiñones has emerged as one of the most inspiring keynotes in the speaking world today. His moving presentations focus on his odds-defying journey, celebrate the life-changing power of education, champion the Latino American Dream, and provide thought-provoking insights into human nature and ethical behavior. John's keynote topic is: A 20/20 Vision for America: Building Bridges, Not Walls.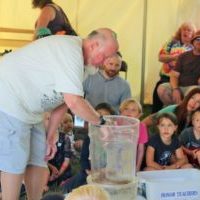 Fabulous Frogs & Sensational Snakes
2:00 p.m. | Kids' Activities | Forest Stage
Sing songs, see puppets, and learn all about the frogs and snakes that live in Wisconsin! Presented by David Stokes, Naturalist, Educator, and Entertainer.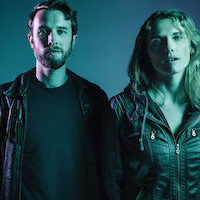 Dead Horses
2:30 p.m. | Live Music | Main Stage
Hailing from the fertile land of Wisconsin, Dead Horses are known for front woman Sarah Vos's "aching, haunting vocals" (No Depression), "evocative, empathetic storytelling" (NPR Music), and a sound that bridges indie folk and their own Midwestern approach to Americana. Lyrically, the band explores the human condition from personal musings to observations of the current American experience, taking notes from every person and city they meet along the road.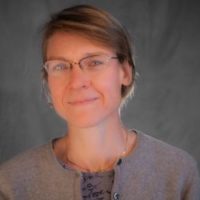 Marcia Bjornerud
4:30 p.m. | Keynote | Main Stage
Marcia Bjornerud is Professor of Geology and Environmental Studies at Lawrence University in Appleton. Bjornerud's research focuses on the physics of earthquakes and mountain-building, and she combines field-based studies of bedrock geology with quantitative models of rock mechanics. She was named Outstanding Educator in 2011 by the Association of Women Geoscientists. She is the author of a well-received book, Reading the Rocks:  The Autobiography of the Earth and a contributing writer to the New Yorker's science and technology blog, "Elements". Marcia's keynote topic is: Sustainability in Deep Time: Principles of Durable Design from the Earth.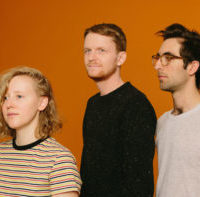 Bad Bad Hats
6:00 p.m. | Live Music | Main Stage
Bad Bad Hats is an indie rock band from Minneapolis, Minnesota. The band consists of Kerry Alexander, Chris Hoge, and Connor Davison. Named for a trouble-making character from the Madeline children's books, Bad Bad Hats is defined by a balance of sweet and sour. Their music honors classic pop songwriting, with nods to nineties rock simplicity and pop-punk frivolity. Through it all, Alexander's unflinchingly sincere lyrics cut to the emotional heart of things.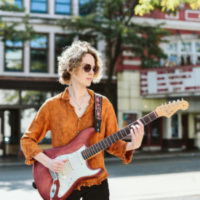 Raine Stern
8:00 p.m. | Live Music | Main Stage
It's not every day you witness a musician in her early 20s leading a nine-piece band. Then again, Stern is not your average young musician. Flanked by a pair of backing vocalists and a two-piece horn section, the charismatic Stern often takes flight with blazing Stratocaster solos. Her gritty, soulful vocals are supported by a full rhythm section of keyboards, bass, drums, and rhythm guitar. Raine balances driving blues numbers with downtempo tunes that take full advantage of the band. Stern's youthful exuberance is on full display—bounding across stage to dance with band mates while ripping out a solo.
Take a tour of the MREA's newest addition to its training programs – our ever-expanding Solar+Storage training lab! We are providing multiple smaller, covid-compliant tours (face mask required) of the newly constructed Energy Storage System Tech Center – where attendees can get an up-close look at some of the latest and greatest Solar+Plus storage systems and smart home control products that are available. This will provide a look at the inner workings of some great products by Panasonic, Tesla, Span, and more, that will provide the opportunity for people to learn how each system operates and provides power and backup energy for our campus.
Tours are limited to 8 individuals per tour and will be conducted on a first come, first served basis at the following times:
11:30 am – 12:00 pm
12:30 – 1:00 pm
2:00 – 2:30 pm
4:00 – 4:30 pm
To learn more about our ESS Tech Center and view our sponsors, please visit www.midwestrenew.org/solarplusstorage
ABB Terra 53 DC Fast Charger
The fast charger is equipped with a CHAdeMO connector as well as a CCS connector. The charger can provide up to 50 kW of power but generally runs around 35 kW. This fast charger has been made possible with support from Alliant Energy, ZEF Energy, ABB, Dairyland Power, and ClipperCreek.
Location: 7558 Deer Road, Custer, WI 54423. The charging station is located directly in front of MREA's main office building under the west end of the Solar Carport.
Cost: Payments will be accepted through GreenLots registration. Once registered you can activate your charge at the machine by scanning the machine's QR code with the GreenLots app OR by scanning your GreenLots RFID card.
Tesla Owner's Notice: To connect you must provide a conversion from either CCS or CHAdeMO!
Level II, HCS40R, 7.7 kW ClipperCreek Charging Stations

The MREA offers seven ClipperCreek Charging Stations hardwired to a 40 amp breaker they provide up to 30 amps at 240 volts AC. The chargers are capable of charging about 7.2 KW. Please refer to the online charging chart to estimate charging times. Use the HCS-40 model number to reference chart.
Location: The chargers are located directly in front of our main office building, in an east to west line under the Solar Carport. A rogue charger is located on the east side of the "mini" carport.
Operation: Simply plug in and ensure the light streams green. T
he rogue charger requires you to press the start/stop button.
Cost: Free or consider donating to MREA.
Level II, High Power Connector up to 19.2 kW
This Tesla destination charger is hardwired to a 100-amp breaker so, it can provide electricity up to 80 amps at 240 volts. Here is a link to the Tesla charging calculator.
Location: The charger is mounted on the south side of the western main support of our 19.44kW Solar Carport.
Operation: Simply plug in and ensure the light streams green.
Cost: Free or consider donating to MREA.
We've put together a packing list to make the most of your event EXPERIENCE.  If you have any questions, please email us at info@midwestrenew.org or call us at 715-592-6595.
YOUR WRISTBAND to gain entry (if your purchase was made before June 9). If you've lost your wristband please bring your email confirmation/receipt. For purchases made after June 8, your wristband will be available at the Entrance/Will Call (show proof of receipt for expedited entry).
FOLDING CHAIRS AND BLANKETS – This year's event is held completely outdoors for safety reasons. Bring folding chairs and blankets so you have a comfortable place to sit for music and keynote addresses.
SUN PROTECTION – Leave it to the solar modules to soak up those photons. This event is held outdoors; we recommend brining sunscreen and a hat.
CASH to buy food, beverages, or merch. There will not be an ATM on-site.
COMFORTABLE OUTDOOR APPAREL – This outdoor event is nestled in the beautiful rolling hills of Custer, WI.
RAIN GEAR because the 

event

happens RAIN or SHINE! This is a no refund event.
EMPTY STOMACH to fill up on all of the locally sourced and energizing food and beverages that are available.
REUSABLE BOTTLE to fill up on water. Coffee, solar-brewed beer, and more tasty beverages will be available, but will be served in compostable cups or a fresh pint glass for for health & safety precautions.
CAMERA or SMART PHONE to take lots of photos.
YOUR KIDS for family friendly fun at the Forest Stage. Please note that children must be accompanied by a parent or guardian at all times.
YOUR ELECTRIC VEHICLE to charge up under our constructed solar canopy and charging stations.
YOUR DANCE MOVES for rocking out to the musical guests featured throughout the day!
YOUR QUESTIONS & CURIOSITY are very welcome. Pencil, pens, and paper are good items to bring to take notes during keynote addresses.
MOST OF ALL WE WANT YOU TO BRING YOUR POSITIVE CAN-DO ATTITUDE AND GOOD VIBES TO THE MREA Member Celebration, JUNE 26!
Though the MREA staff will be following masking and social distancing protocols and we encourage attendees to do so as well, an inherent risk of exposure to COVID-19 exists in any place where people are present. COVID-19 is an extremely contagious disease that can lead to severe illness and death according to the Centers for Disease Control & Prevention. By submitting your ticket order and entering the event grounds, you and your guests voluntarily assume all risks related to exposure to COVID-19.