21 EP 04: Generac-Understanding Load Management (Recording)
Course Description:
Energy storage is expensive and buying enough batteries to protect the whole home is unaffordable for most families. Load management technology unlocks value by allowing integrators to make the PWRcell system work smarter, covering more loads with fewer batteries.
In this webinar, Generac Clean Energy Marketing Manager Jeremy Niles will introduce PWRcell's load management capabilities and show you how to sell their benefits. Afterwards, Generac Sales apps engineers will show you how easy it is to design systems with load management using our sizing tools. Expect 45 minutes of focused discussion on the design and product topics, followed by 15 minutes of Q & A with the audience.
Presenter(s):Jeremy Niles, Marketing Manager, Generac Clean Energy Solutions
Format:Online/Zoom
Required Materials:
Computer with Internet access
NABCEP CEC's: 1 hour
.5 hr(s)
NABCEP PV Associate
NABCEP PV Technical Sales
NABCEP PV Installation Professional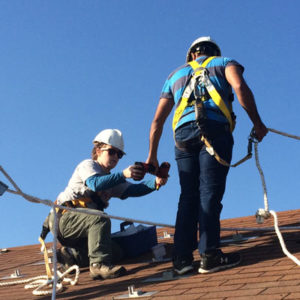 Price:
MREA Member Price: $8
Non-Member Price: $10
Course Date:April 23 - April 23, 2021
Course Time:
12-1pm CT