22 EP 16: SPAN-Electrical Design with a Span Panel (Recording)
Course Description:

Span redesigned the 100 year old electrical panel to meet the needs of installers and homeowners who want to meet decarbonization goals by utilizing smart technology.
This session will cover many of the core competencies of standard electrical design, while also presenting a roadmap for designers on the functions available in the Span panel to help achieve electrification goals as quickly as possible. Topics include electric loads assessment, AHJ and utility criteria, types of electrical services, power requirements of auxiliary systems, ESS sizing and performance calculations and automated shutdown.
LEARN MORE ABOUT SPAN:
WIRED Review: Span Smart Electrical Panel
Many thanks to SPAN for the donation of their groundbreaking smart breaker panel for our Solar+Storage lab!. The all-in-one breaker panels allows connectivity, monitoring, and control of home loads - alongside solar generation, energy storage, and EV charging equipment. We are very excited to have this equipment controlling a portion of our lab! The energy storage courses are running and open for registration, learn more at midwestrenew.org/energytechcenter
Presenter(s):Chris Fox, Senior Product Specialist — Chris has been working in the renewable energy industry since 2006. After receiving critical early advice from a mentor to "Get on the roof and learn about these systems with tools in hand!", he worked as a solar PV installer for the first 4 years of his career, learning invaluable lessons that he's applied over the last 15 years. His career grew with the Solar and Storage industry, working for 10 years at SunPower as a product integration engineer, focusing on installation quality, efficiency and compliance. His experience with residential Energy Storage Systems and their unique integration challenges brought him to Span in 2021.
Format:Online/Zoom
Required Materials:
Computer with Internet access
NABCEP CEC's: 1 hour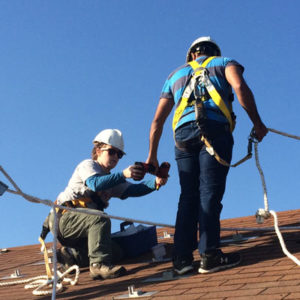 Price:
MREA Member Price: $8
Non-Member Price: $10
Course Date:June 17 - December 31, 2022
Registration ends on December 31, 2022
Course Time:
12-1:00pm CT