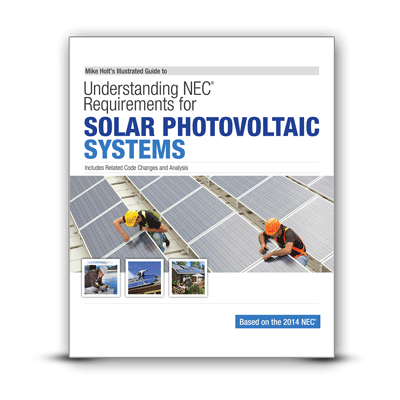 Guide to Understanding NEC Requirements for Solar Photovoltaic Systems
Non-members:
$60
MREA Members:
$54
Mike Holt - Jan 1, 2014 - 440 pages
As the market for Solar Photovoltaic systems continues to grow, the rules governing their installations continue to evolve. This book addresses possible conflicts or confusing NEC requirements, tips on proper electrical installations, and warnings of dangers related to improper electrical installations. In addition to covering Article 690 of the 2014 NEC, it also covers other related NEC Articles, including Article 705 which covers the installation of electric power production sources operating in parallel with a primary source(s) of electricity. You'll also learn how to cross reference the code requirements to understand how they relate to one another.