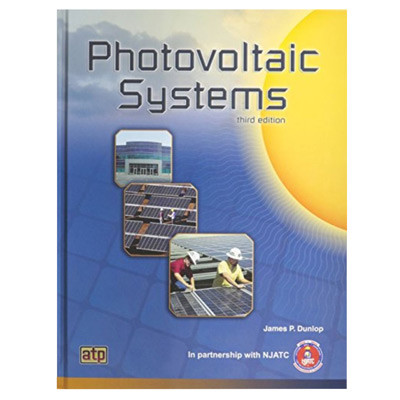 Photovoltaic Systems, 3rd Edition
Non-members:
$130
MREA Members:
$117
James P. Dunlop
American Technical Publishers, Incorporated, 2012 - Education - 502 pages
Photovoltaic Systems, 3rd Edition, is the textbook for MREA's PV System Design (PV 202) course. This textbook is included in course tuition for the MREA Solar Training Academy.
Photovoltaic Systems is a comprehensive guide to the design and installation of several types of residential and commercial PV systems. Numerous illustrations explain the concepts behind how PV arrays and other components operate, and photographs of actual installations show how components are integrated together to form complete systems. This textbook addresses the PV topics included in the NABCEP Associate Program. This new edition also covers 2011 NEC requirements. A CD-ROM is also included with Photovoltaic Systems and contains information to supplement the textbook.