Solar Electricity (PV050)
Course Schedule
Course Start Date: January 2 - Course End Date: December 31, 2019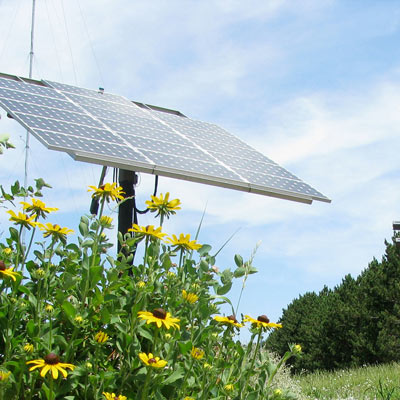 We encourage you to read our Student Handbook if you are planning on attending courses. You will find helpful details about our programs, policies, credentialing and more!
Price: FREE for MREA Members

This primer will introduce the concept of solar electricity photovoltaics.  Participants will learn the basic definition of photovoltaics (PV), how PV systems work, and how PV systems can add to the value of any home or business.