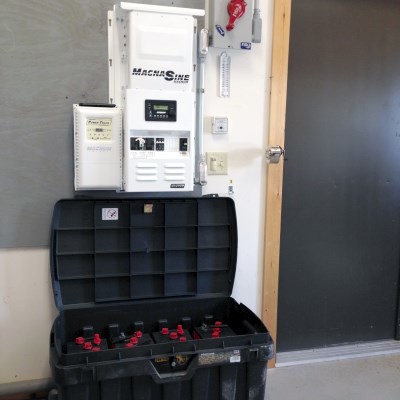 Battery-Based PV System Design (PV 230.02)
The Energy Fair in Custer, WI

– June 15
Non-members:
$120 (includes FRIDAY admission to the Energy Fair)
MREA Members:
$100
This four-hour course will cover battery-based PV system components, from modules and array configurations to batteries, charge controllers, and inverters.
Participants will review design principles for sizing battery-based PV systems, beginning with a thorough analysis of daily loads. Based on those load requirements, choices for system voltage and amp-hour capacity of the battery bank will be discussed and determined. Finally, participants will select appropriate system components and configure them to complete the stand-alone PV system.
Join as an MREA Member to receive the member course rate below, as well as free weekend admission to the 29th Annual Energy Fair, June 15-17 and other great perks.  Learn more about MREA Membership.
Back to Course Calendar