RE + Conference: Inspecting PV Systems (PV 604)
We're presenting this course at RE+ 2022!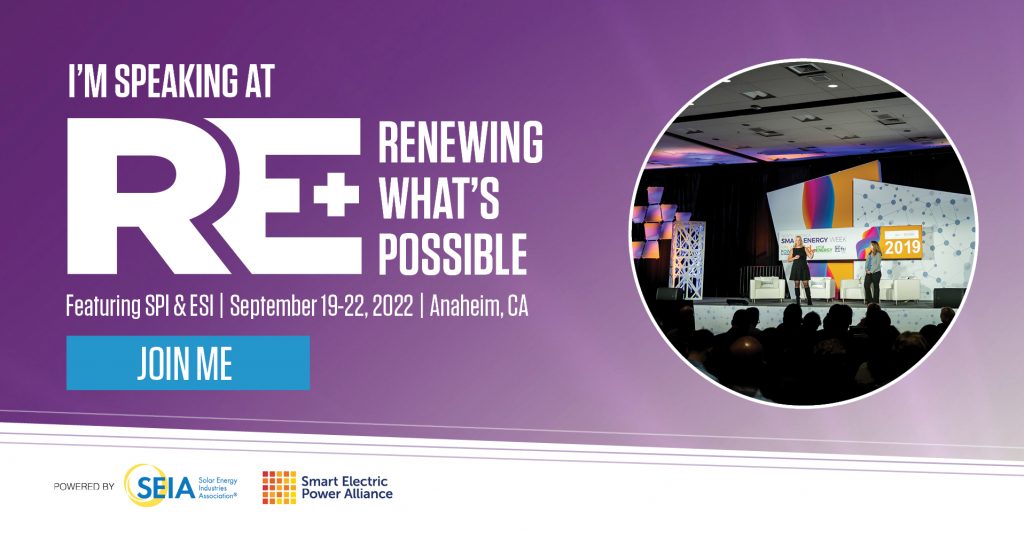 WHERE / WHEN: This four-hour course will be held on Thursday, September 22, 2022 at SPI in Anaheim, CA from 8 a.m. - 12 p.m.
This course reviews solar photovoltaic (PV) system requirements of the 2017 and 2020 National Electrical Code, focusing on Articles 690 and 705. Participants will learn installation best practices and common code violations to avoid in PV system installation along with requirements specific to:
Equipment listing and labeling requirements
Rapid shutdown requirements
Circuit calculations and wiring methods
Grounding
Overcurrent protection sizing and installation
Interconnection requirements, and more
Through this course electrical contractors, installers, and inspectors will gain valuable insight on code requirements and installation best practices for PV systems.
REGISTER
SYLLABUS
This course takes place on September 22, 2022
Registration Ends on September 22, 2022
Price: $300
(Additional conference fees may apply. Check the conference website for more info.)
Conference Location
Anaheim Convention Center
Anaheim, CA USA
www.re-plus.com