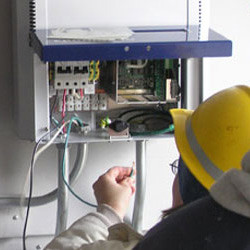 Working with Electricity
ONLINE, ON-DEMAND, AND FREE FOR MREA MEMBERS
Non-members:
$20
MREA Members:
FREE
This online, informational course is completely self-paced. It contains no assignments, quizzes, or webinars, and requires no instructor interaction. Best of all it is FREE to MREA Members, and only $20 for non-members!
"Working with Electricity" gives an overview of electrical theory, Ohm's Law, power formulas, series/parallel circuit configurations, common electrical tools, and how to safely and accurately measure electricity.
If you're not already an MREA Member, Join / Renew your membership here to receive free tuition. See our full list of on-demand courses here.
Back to Course Calendar