Greetings Fair Supporters & Friends,
This month, as I head to the office (my late grandmother's desk situated neatly in the corner of my dining room) I can't help but feel just a little bit sad … I was supposed to be finalizing the details of The Energy Fair right now. The details of The People's Energy Fair. The details of your Energy Fair.
I find myself thinking deeply on what the Fair is and the catalyst for its existence. To me, The Energy Fair is a true testament to the power of grassroots activism; it's proof that there lies profound power in the collective will of the people. It's proof of your profound power.
Right now, we have the same opportunity to wield that collective power in the fight for good public policy that secures our region as a global clean energy leader. In our newest episode of the Rise Up! podcast, we'll look at just that: grassroots activism as a catalyst for good public policy as we interview renowned environmental activist, Tia Nelson.
So, though the physical Energy Fair will not happen this year, the spirit of the Fair is too strong to be broken by the lack of an actual event, because the spirit of the Fair is you. Take that grassroots spirit and harness it in demanding positive policy change in our region. The time is now.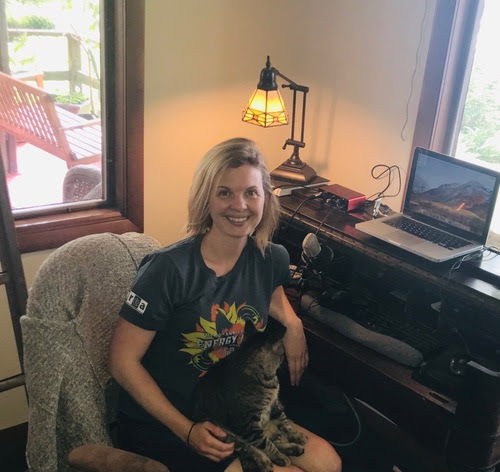 Rise Up! & Shine On!
Jordan Pupols
MREA Events Manager and Co-Host of MREA's Rise Up! Podcast